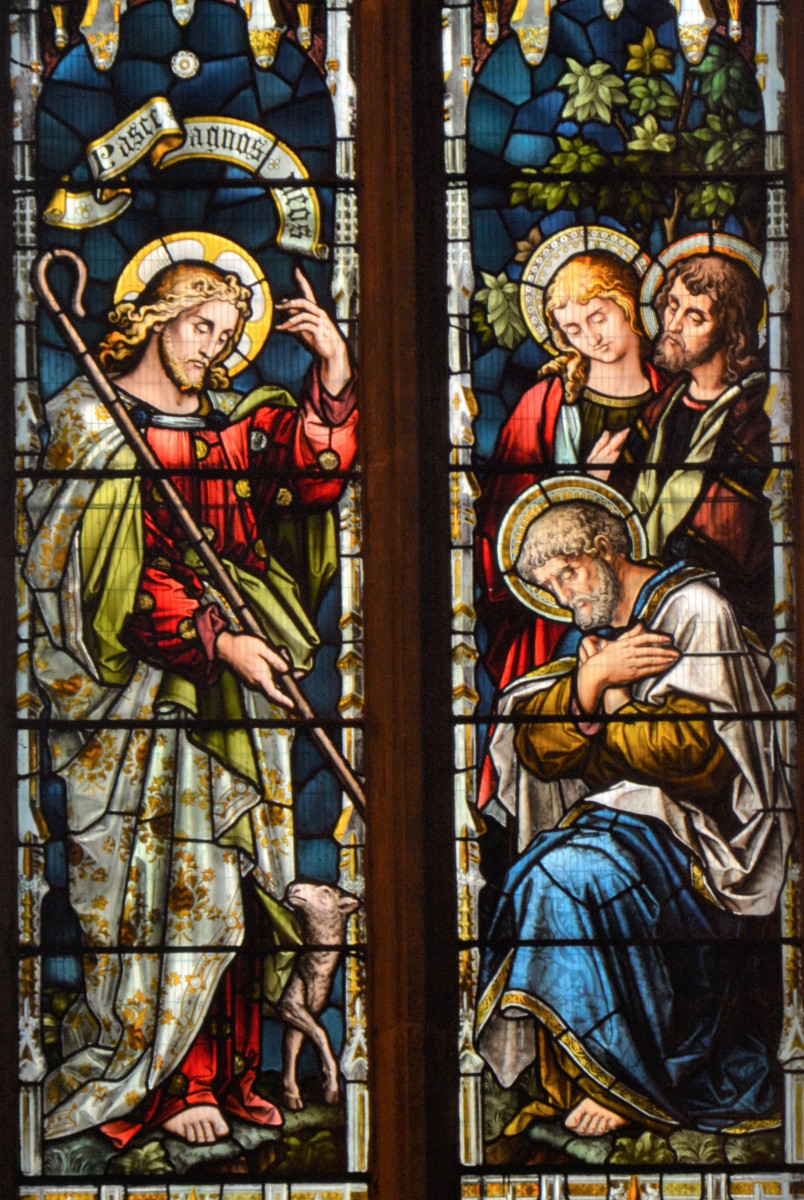 As you will see from the details below in the present national emergency all public services are suspended and the building is now closed.
However the Clergy Team will conduct a service away from the Church on Sundays and Wednesdays and this will be streamed.
Please follow this link
(The video may take a litle while to start.)
The Clergy Team at the Priorty comprises the Team Rector and Rural Dean, The Revd. Prebendary Michael Kneen, the Revd. Paul Smith, Diocesan Intern Susannah Peppiatt, and David & Kathy Bland (Intergenerational Pioneer Ministers), together with people nominated by the Church.
UPDATE FOLLOWING THE PRIME MINISTER'S
INSTRUCTIONS TO THE PUBLIC
COVID19 / CORONA VIRUS 2020
Following the Prime Minister's statement on 23rd March and the Ministry of Housing, Communities and Local Government guidance following the statement, here is an update as regards Leominster Priory and other local Church of England Churches.
The Bishop's Council of the Church of England have further extended these instructions in that in addition to public worship being suspended for the time being, in the interest of public safety, it has been decided that Church buildings shall be closed as well. In practice this means there will be no public Sunday Services or opportunity for private prayer at The Priory Church or any of the other Parish Churches in the Leominster Area until further notice. This is very much regretted and as soon as the suspension is lifted, notification will appear here.
Baptisms, and Weddings
Sadly, Baptisms (Christenings) and Weddings are also temporarily suspended in line with Government regulation. We will post notification here and more widely when these restrictions are lifted. Please do get in touch if you wish to discuss this aspect.
Funerals
Funerals are still possible but subject to very strict guidance. The local funeral directors will help and advise where appropriate, and you are welcome to contact us too. The funeral may consist of a very small gathering of mourners in church or at the graveside (no more than ten is suggested). The normal visit by a member of the clergy is not possible at the moment, and so our pre-funeral conversation would be by phone. Email is also possible where folk have, for example, hearing difficulties.
However, when restrictions on public worship are lifted, we will be very happy to offer a much larger scale Memorial Service and or Celebration of the life of the person who has died in Church. Clearly we do not yet know when that will be possible. Again, do get in touch if you wish to talk to us about this, or just for a chat following death of a loved one.
Staying in touch
If you would welcome a chat, we are more than happy to provide any support we can by 'phone. In this case please email us stating your 'phone number on rector@cmail.co.uk (our part time office) or rector@leominsterpriory.org.uk and we will give you a ring. Alternatively, if you have no access to email, you can ring our emergency line 07821-936301 and leave a message. We will get back to you as soon as we can.

(Don't forget the "leominsterpriory" address has a "org.uk" on the end! )
With our prayers and good wishes in these difficult days,
Mike.

The Revd Prebendary Michael Kneen
Team Rector of Leominster
Bishop's Surrogate for Marriages

Leominster Team Ministry.
Serving God in Church and Community in 22 local parishes
The Priory Church is part of a group of twenty-two parishes comprising The Leominster Church of England Team Ministry. It has an office located in The Forbury Chapel building in Church Street Leominster HR6 8NH which is manned by volunteers normally between 9.30am and 1pm on weekdays. Telephone 01568 612124
Contact us by email
The Forbury office is currently closed to the public until further notice. See above for email details and emergency phone number.
---
Safeguarding Policy
The Parochial Church Council of Leominster takes its Safeguarding responsibilities seriously and has adopted The House of Bishops' "Promoting a Safer Church; Safeguarding Policy Statement."
In the case of any concerns telephone 01568 612124,
or contact a member of the Clergy or use these emergency contact numbers or follow this link to download the numbers. In case of urgent concern, please telephone the Police
---
---