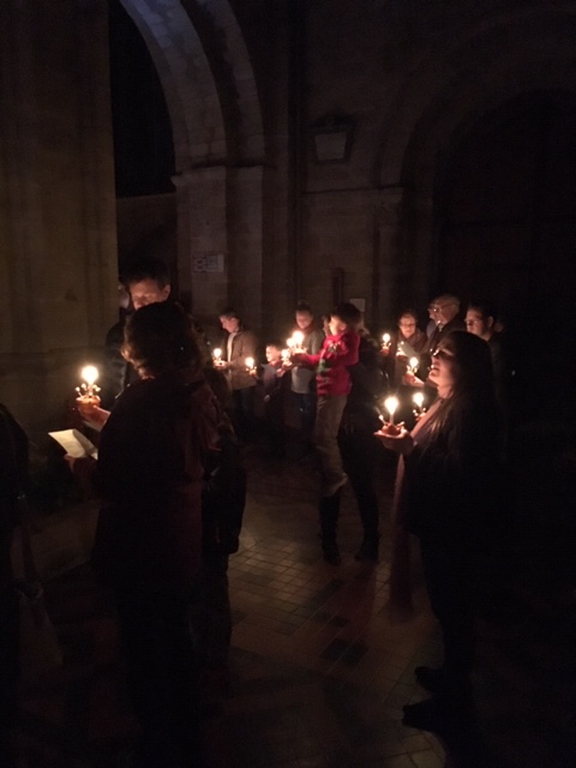 The Priory membership covers a wide age range, with people from all walks of life. Young families are particularly welcome. We have a special play area for little ones, and a Sunday Club for older children.
You can be sure of a warm welcome at any of our services and we look forward to seeing you. Come and meet us, and have a cup of coffee after the main 10am service on Sunday.
Please note that from Monday, 25th July until and including Friday, 29th July
the Priory Church is closed to the public until 4pm due to safeguarding considerations in respect of the annual Childrens' Holiday Club this week.
Please scroll to the bottom of the page for Current Articles and this week's Diary.
---

The Priory is a member of Inclusive Church :
"We believe in inclusive Church - church which does not discriminate, on any level, on grounds of economic power, gender, mental health, physical ability, race or sexuality. We believe in Church which welcomes and serves all people in the name of Jesus Christ; which is scripturally faithful; which seeks to proclaim the Gospel afresh for each generation; and which, in the power of the Holy Spirit, allows all people to grasp how wide and long and high and deep is the love of Jesus Christ."
---
The Ministry Team is led by the Team Rector, The Revd. Michael Kneen, with The Revd. Elizabeth Brown and The Revd. Kirsty Clarke, together with people nominated by the Church.
Other than the week beginning 25th July,
The Priory Church is normally open to the public every day from 9am until 4pm.
Please be aware that as it is very much a working church, there are times when services, weddings, funerals or concerts are taking place.
Leominster Church of England Team Ministry Office
Forbury Chapel, Church Street, Leominster HR6 8NH
(Run by volunteers, normally open weekdays: 9.30am to 1pm )